Packed with amazing features Simple, effective and easy to use, Boost has
everything for the best reddit experience on mobile.
Material design
Intuitive Material Design user interface, highly customizable with thousands of theme colors combinations.
Multiple view modes
Boosts allows to select different view modes per subreddit including: Cards with big pictures, Slide show to swipe between posts, Image gallery for image based subreddits, Compact list and more... All of them configurable including left-handed mode.
Customizable
Boost supports advanced theme customization: base colors including light, dark and AMOLED themes, customizable font type, size and color. Save theme presets and switch between day and night modes
Search and discover
Use subreddit search to discover thousands of communities from topics you like. Subscribe and create your perfect front page.
And good support
Boost was built with care, and I treat users the same way. Any problem or request you have, I will do my best to help.
With a touch of personality Customize your theme to create a unique
redditing experience.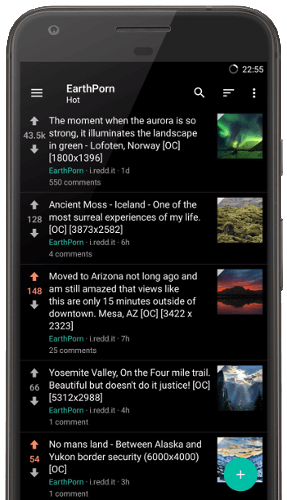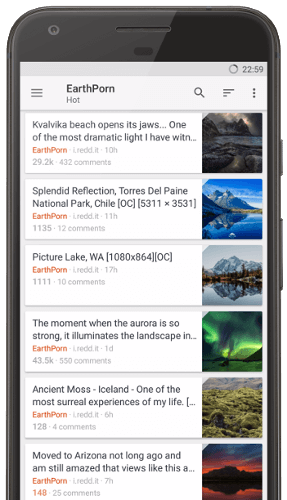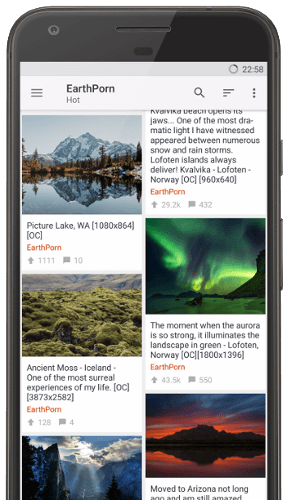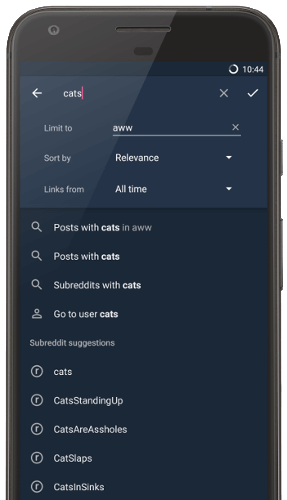 And that's not all! See for yourself Hidden under the hood are powerful features
designed to make lurking easier.
Multi account
Support for multiple user accounts with secure OAuth2 login. Anonymous browsing available.
In-app media previews
Preview images, GIFs, Gfycat, GIFV, Imgur galleries and Youtube videos without leaving the app.
Content filters
Only interested in GIFs? Get only what you want to see with the built-in filters. Filter by subreddit, domain, user or keywords.
Fast and simple
Quick access to common actions. Save, open, download and share content with just one click.
Moderation tools
Boost includes moderator tools for subreddit moderators.
Image upload
Take a photo or pick an image from the gallery to automatically upload to imgur and submit an image post.
Ready for tablets
Split-screen mode for tablets showing submissions list and comments at the same time.
Multireddit support
Add and remove subreddits from your multireddits.
Notifications
Notifications of new private messages and replies with content preview.